Obituary for Allen Milton Anderson
Milton A. Anderson, a life-long resident of Murray, Utah, passed away Monday
evening, November 26, 2018 in Murray following a family gathering to show love and support
for him. Dad was born in Murray on June 9, 1916 to Alfred and Anna Anderson. He was
the 7th of 8 children. Dad grew up during difficult times with the entire family working in
the family garden and elsewhere to support the family. At 8 years of age, he delivered
water to workers thinning sugar beets. Later he worked summers assisting sheep
herders watch and protect the sheep.

Dad and his friends would run, play and swim in the Jordan River West of their
home. He said he went all summer without his shoes and shirt. The whole family
walked to work, school and church. His parents never owned a car.
Finally, the oldest son was able to purchase a car. His father, Alfred, worked at
the Murray Smelter at 53rd South and State. For health reasons he had to retire early.
This made the family farm very important to the Anderson family. They raised
vegetables. His oldest brother, Irvin, had chickens. They raised a pig each year and
had a cow for milk. A well provided fresh, cold water and served as their fridge. A
2-hole outhouse was a chilling trip on a cold winter night.

Before his senior year, dad went to Zion National Park and worked at a CCC
camp. The money he earned was sent home and later used to pay for him to go to
barber school. He started barbering in Murray at 4892 So. State. In 1938 he married
Margaret Miller, also of Murray. Shortly after their marriage, he bought the barber shop
and it became Milt's Barber Shop. Over the years he became a successful owner with
two additional barbers working for him.

Being located across from the old Murray City Hall and Fire Station, he became a
volunteer fireman for the city. He continued both jobs until 1967 when he joined the
city's full time fire department from which he retired in 1980. Dad said, as a new young
barber he was shy as he went one-on-one with customers in his chair. Over the next 30
years this shyness went away. He decided that his customer was always the most
important person around and got him to open up and talk about himself. Over time he became good friends with each of them.

Eventually dad was able to talk to anybody, anytime about anything. He had his
stories to tell and was always willing to share them. Later in life as he met and started
talking to new people, his family would usually look at each other and smile and step
back and listen. Although we had heard the stories before, it was always fun to see if it
was the same or different. A lot of the time, if different, there was a brief discussion
asking ourselves if we had finally heard it right. We were always grateful for the many
people who graciously shared their time talking and listening to a retired barber sharing
what we called his 'barber and life' stories.

Besides working long hours barbering and the shift work as a fireman, dad had
many interests and things to do. As a young man he was active with his childhood
friends. They fished, hunted pheasants and deer together for many years. As their
families grew older, the 12-year-olds were allowed to join in. Traveling down to Fish
Lake for the opening of fishing season each year was the "Big Event". The camp was
set up at the west end of the lake. Early on opening day, everyone would walk east on
the south side of the lake to fish from the shore. Fishing was great and everyone went
home with loads of fish (within the allowable limits -- most of the time).

Some years later one of dad's better customers (he had 4 sons) suggested that
he should find something more active to do. The customer was Mick Riley, the golf pro
at Meadowbrook Golf Course. Dad followed up in Mick's suggestion and went out and
bought golf clubs. 'If you have them, use them!' Dad enjoyed 40-50 years of being out
with the family and friends on the golf courses. Mother even started and played with
him. Golf was a wonderful addition to dad's life. Over many years of his retirement (30)
he usually played 9 holes, 4-5 days a week with his buddies. As a visitor to his group
and playing with dad and 2 others, I often realized I was playing with 3 partners over 90
years of age who were thoroughly enjoying their outings.

The last time golfing, dad (age 95 by then) created some excitement at Meadowbrook.
On the tee box of the 18th hole, he passed out in the golf cart. This event caused concern,
but fortunately without a major issue. In golf terms, perhaps it was just a mulligan.

Besides rejoining our mother, dad's wife of 77 years, there will be his parents, all
his siblings and their spouses and several nieces and nephews. Dad is survived by his 3 children: Allen (Leah), RaNae (Noel) Catto and Jeff. He is blessed with 5 grandchildren and 8 great-grandchildren.

On Saturday, December 8, 2018, following an 11 a.m. to 12:30 p.m. viewing at Jenkins-Soffe Mortuary, 4760 South State Street, Murray, there will be a brief service and closing of the casket concluding with interment at the Murray City Cemetery.
To send flowers or a remembrance gift to the family of Allen Milton Anderson, please visit our Tribute Store.
Previous Events
Viewing
Jenkins-Soffe Funeral Home - Murray
4760 S State Street
Murray, UT 84107
Graveside Service
Murray City Cemetery
5600 S. Vine Street
Murray, UT 84107
Cemetery Details
Location
Murray City Cemetery
5600 S. Vine Street
Murray, UT 84107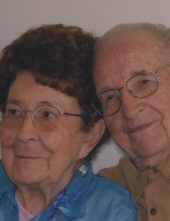 Thank you for sharing your
memory of Allen
Provide comfort by sending fresh
flowers from our local florist.
No thanks, please don't show me this again.