Obituary for Donald Arthur Wright, Sr.
1926 - 2018
Donald Arthur Wright, Sr. was born Donald Arthur Black to Ruth Alida Boyd and William Frances Black in Arnold Nebraska on July 11, 1926. He spent his earliest years at the ancestral Horshoe-Bar Ranch on the Dismal River in the Sandhills of northern Nebraska.
While still very young, Don moved with his mother to Denver, Colorado, and from there to Fox
Park, Wyoming where they lived with his step-father, Herbert Wright. The family then moved to Mountain View, Wyoming, where Herbert Wright ran a logging operation. Don was put to work at an early age in the logging camp, where he learned to fell and skid trees. By the time he was ten years old he was driving trucks and rousting loggers out of bars. He grew tall and strong, and was able to carry heavy loads of timber on his shoulders.
Don graduated from Mountain View High School in 1944, where he played on the basketball
team. This was also where he met his sweetheart and future wife, Norma Bowers. On one
occasion he drove her home from the Gold & Green Ball, where she was queen. Don's favorite part of the story was that the 1933 Plymouth coupe (with rumble seat) which he drove could not quite accommodate the diameter of Norma's hoop skirt. The diameter of the skirt increased with each retelling of this story.
On his eighteenth birthday in 1944 Don joined the military, enlisting in the Air Corps. He wentthrough basic training in Biloxi, Mississippi, and then was transferred to Seattle for airplane mechanic training. He was then stationed at Fort Kearns, Utah, awaiting deployment. As Norma was living in Provo, working for a bank, they were able to continue their romance. They married in Provo on January 22, 1946, three days before he shipped out for active duty in Korea.
Upon arriving in Korea the commanding officer asked if anyone in his unit had typing skills. Don was able to type ninety words per minute with no mistakes, so he was put to work as a typist in the command office. He had big hands for a typist, but was proud of this skill. He became a master sergeant and was in charge of the 475th Fighters Group; he was responsible for organizing the return of 450 soldiers to the United States.
After returning from Korea Don decided to study civil engineering. He and Norma moved to
Laramie where he earned his bachelor's degree at the University of Wyoming. During this time their first two sons, Art and Bob, were born.
Don attended the Church of Jesus Christ of Latter Day Saints with Norma and their boys. One Sunday the Bishop wanted to know why he couldn't find Don's membership records. Don explained that he wasn't a member. The Bishop replied, "We can take care of that." Don joined the church on April 11, 1953. Shortly after his baptism a third son, Stan, was born.
Don and Norma were sealed in the Salt Lake Temple on October 14, 1954. They had moved to Salt Lake City where Don had found work as a project engineer with the Utah Department of Transportation. Here a daughter, Nancy, was born and their youngest son, Larry. Don and
Norma built a home in the Fort Union area where they would live for the next forty years. Don
served in the Elders Quorum Presidency and High Priests Group Leadership of the Union First Ward. As survivors of the privations of the Great Depression and WWII, Don and Norma
provided their children with role models of hard work, thrift, and optimism.
Don enjoyed the wilderness, and made routine trips to Wyoming to hunt deer, elk, and bear,
which he proudly brought home to Norma. But she was disinclined to cook game. Rumor has it that these hunks of field-dressed meat still occupy a large freezer at their home. Don shared his interest in hunting with his sons whenever possible. He took Bob, the second eldest, elk hunting on a '47 Harley with a suicide clutch. It's not quite clear how father, son and elk made it back to Salt Lake City on the motorcycle, but the son reports that he just about froze during the trip, so at least there were no worries that the meat might spoil. Perhaps to compensate for the Harley adventure, another hunting trip was made in a retired Greyhound bus. On yet another occasion Don and his friend Joe went bear-hunting, and took along Don's youngest son and Joe's daughter. The men succeeded in shooting a bear, but the animal slipped down into a hollow, and no one could tell if it was dead or alive. So the two men scrambled down to take a look, leaving the youngsters with the rifles --- which they could barely hold ---- trained on the bear in case it moved. What could possibly go wrong? Don also brought home a lamb once, but it was alive. The lamb was trapped on a ledge, and the shepherd was going to shoot it rather than go to the trouble of rescuing it. But Don, having a persuasive personality, prevented the shepherd from shooting, and climbed up the hill to get the lamb which he then brought home in the back seat of his state vehicle. The lamb became a pet, eating kibble alongside the family dog.
Don was a man who evoked language like "larger than life," and "a force to be reckoned with." Mountain Man. Urban Bear. You never knew what to expect from him. And Norma never knew what he'd be bringing home next in the back seat of his state car.
Once the family was raised, Don was able to fulfill a lifelong dream of getting his masters
degree in engineering. He completed this goal in 1985 at the University of Utah, and retired
from the Utah Department of Transportation shortly thereafter.
Due to the development of the Fort Union area, Don and Norma decided to sell their home and move into a new house in Draper in 1995. For the next twenty-three years they were members of the Draper 1st Ward, where they made new friends who provided love and support as Don and Norma faced the increasing challenges of aging.
Don and Norma spent the early years of their retirement traveling, collecting genealogical data,and indulging their mutual passion for oil painting. They were devotees of the television
painting instructor, Bob Ross, and produced many beautiful scenes of the desert, mountains and Pacific coast, as well as still-lifes. They wintered in Arizona, but always came home to Salt Lake Valley in time to celebrate Easter with their children and grandchildren. They dyed dozens upon dozens of eggs for the occasion.
Anyone who ever shook hands with Don had to marvel at the size of his hands and their iron
strength. His hands were a match for his generous, passionate and determined nature. He
would not take "no" for an answer.
Don was devoted to Norma. He will be missed, and we look forward to reuniting with him in the future.
Don is preceded in death by his daughter-in-law, Gayle Wright, and grandson, Neal Wright.
Don is survived by his wife of 72 years, Norma, and their children: Donald Arthur, Jr. (Gayle),
Robert Wreno (Sandy), Stanley Edward (JoDean), Nancy Lynne (Don) Dimmick, and Larry
Richard (Ann). There are eighteen grandchildren, and forty-eight great grandchildren.
The family would like to express profound gratitude to the members of the Draper 1st Ward for their love, compassion and service on behalf of both our father and mother. We would also like to thank the Visiting Angels organization and staff for all their care and expertise. Don's goal was that he and Norma should stay in their home as long as possible, and Visiting Angels made this a reality. Finally, we would like to thank Comfort Works Hospice Care and their staff, especially Terri, for their dedication.
A private graveside service for family and friends will be held on Thursday, July 5, 2018,
11:00 AM at the Larkin Sunset Garden Cemetery, 1950 E. Dimple Dell Road (10600 South),
Sandy, Utah.
To send flowers or a remembrance gift to the family of Donald Arthur Wright, Sr., please visit our Tribute Store.
Previous Events
Private Family Graveside
Larkin Sunset Gardens Cemetery
1950 East 10600 South
Sandy, UT 84092
Cemetery Details
Location
Larkin Sunset Gardens Cemetery
1950 East 10600 South
Sandy, UT 84092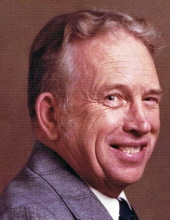 Thank you for sharing your
memory of Donald
Provide comfort by sending fresh
flowers from our local florist.
No thanks, please don't show me this again.